Visual Studio FTP/SSL web publishing is powered by Rebex components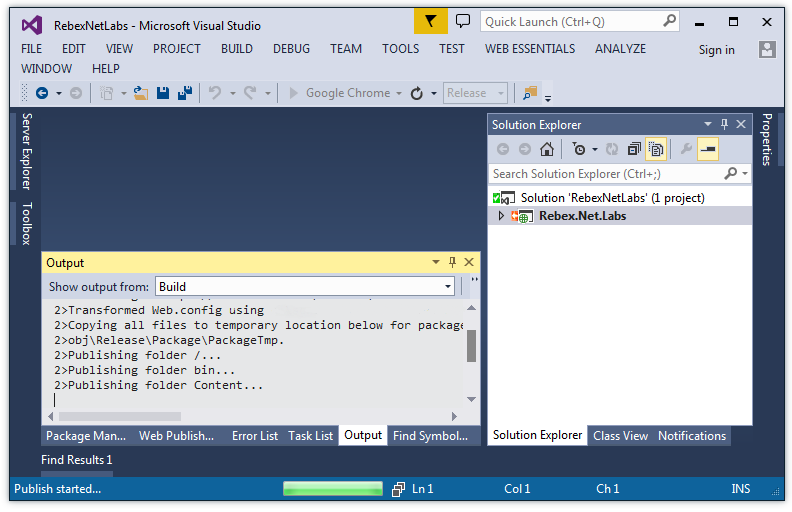 Microsoft Visual Studio allows you to publish websites using the secure FTP/SSL protocol. Rebex has contributed to this feature by licensing Rebex FTP/SSL and Rebex SFTP components to Microsoft. The reliability of this FTP/SSL component contributed to the fact that Microsoft is using it on it's flagship product for developers for more than 12 years.
The Visual Studio is not the only one Microsoft app that uses the Rebex component. The list of Microsoft application that used Rebex FTP/SSL library includes:
Microsoft Visual Studio 2022
Microsoft Visual Studio 2019
Microsoft Visual Studio 2017
Microsoft Visual Studio 2015
Microsoft Visual Studio 2013
Microsoft Visual Studio 2012
Microsoft Visual Studio 2010
SQL Server Management Studio 18
Microsoft Expression Web 4
Microsoft Expression Web 3
We are proud that Microsoft chose us from all other vendors. Thanks!
More info
Current version of Visual Studio allows publishing using FTP and FTP/SSL protocols. The SFTP protocol is not supported (yet?).
Fun fact: The first Microsoft product which used Rebex file transfer components was Expression Web 3. It allowed to use both FTP/SSL and SFTP protocols. Ability to publish a website using FTPS (FTP/SSL) or SFTP was listed among top 10 new features of Expression Web 3. The expression Web 3 and 4 was discontinued as a commercial product. After that it was available for download from Microsoft website for free for several years . It was removed from the Microsoft website in 2020, but you can still find it on the various web sites.
Licensing Q&A:
Question:
I am a user of Microsoft Visual Studio or Expression Web. I want to use a Rebex SFTP/FTP in my application too. Do I have to obtain a separate license for Rebex components?
Answer:
Yes. Each developer working with the component must have a developer's license. You may distribute Rebex DLLs with your app royalty free if you have purchased a license, but you cannot transfer the right to develop new applications with Rebex components to your customers.